This is the first time for Mr. Randiman to come to guanzhou Guangzhou and visit our factory. They have been in trading brush business for many years, due to the industry and the production process is becoming more and more familiar, and now he has the idea of investing a machines and raw materials to produce brushes by themselves.

During the interview, we shared with the experience the flocking process for the production of brooms, and analyzed the raw materials, the composition of costs, the documents and operations of import and export process. Finally customer immediately decided to purchase the machine, and the next day, the training was carried out, and the entire production line was determined during the trip.

The picture below shows the situation where the customer's two fathers and sons learn the machine at the factory.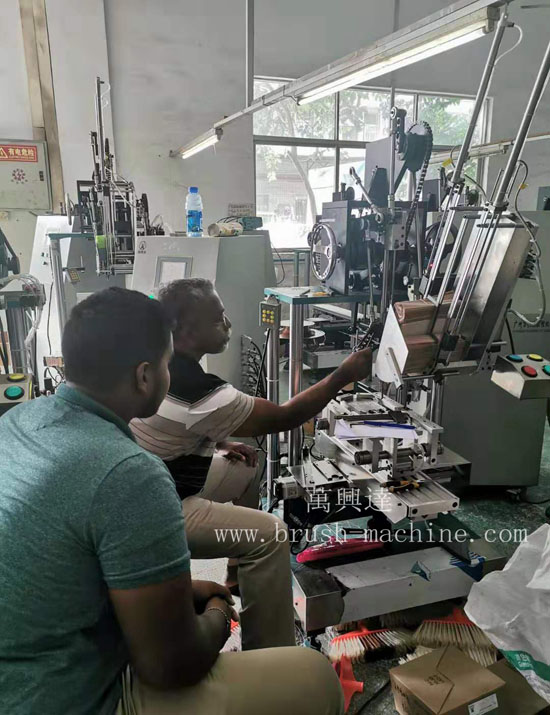 No matter what age, brave and decisive grasp of opportunities, you will succeed.