Indian Client P.Shripathy, whose main product is industrial paint brush, paint brush, after find our company's

website on google,they have contact with us for more than four years. After three times interviews, they

finally decided to purchase the 2-axis brush tufting machine in our company.

Since P. Shripathy has not used a similar CNC machine before, this is his first time for him to use a CNC brush

tufting machine. The first day of his visit was testing the machine with our engineer.

After testing the machine and briefly introduce the performance of the machine and the basic operation

method. The second day, our technician taught him to make the brush program hands by hands.

On the third day, the main thing is to learn to use and install consumables parts. The following picture

shows the customer's learning on the third day.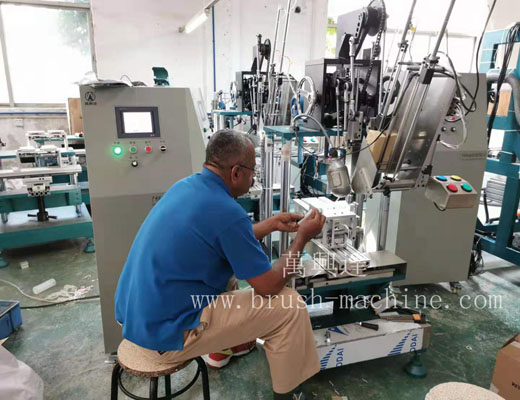 On the fourth day, the customer did exercise independently.

Practice, review and summarize, and end the pleasant training journey.

Every hard work and effort will be received, hope all the clients will operate the machine smoothly and get

what they want.