Mr Solomon, it was the first time for him to produce the broom. He is very smart and powerful businessman. After the fist time meeting in our factory, we explained how to create a brush factory, how to arrange the machine, the material and calculate the basic cost for him.

Finally, he made up his mind immediately to network with us, because of our sincerely service.

The below pictures was Mr. Solomon in training of our 2 axis high speed brush tufting machine.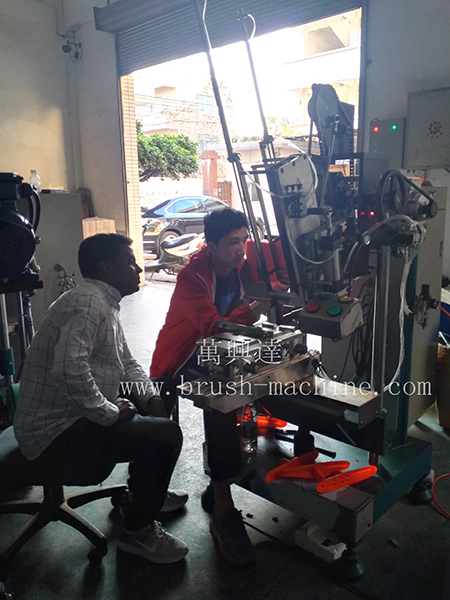 Hope he will make a leadership brush factory in Ethiopia.