Mr. Ali, it was the new brush business for him to produce brush.

After made a market research, Ali would like to create the factory with double hockey

brush, which is popular in Lahore market.

After the communicated in wechat, we made a completely solution for Ali, from the brush

block, the brush bristles , the brush mould, the brush tufting machine, the material and shipment.

Finally Ali ordered the machine without hesitation before visiting our factory.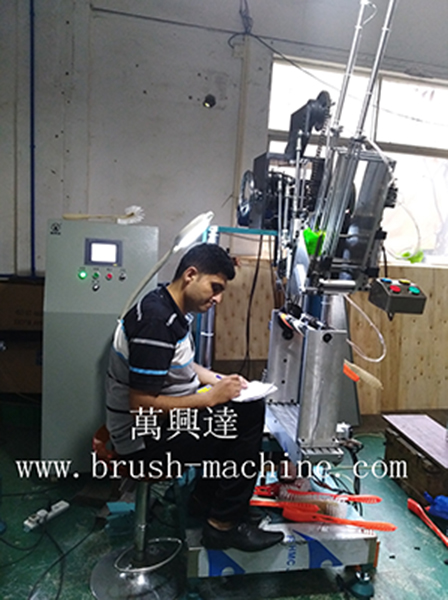 Ali was intelligent businessman, even it was the first time for him to operate the brush machine,

after the instruction, he knowed about the machine working method soon. After four days training, he can operate the machine independently.

Hope Ali will have good beginning for his brush business.