Mr. Daise, a fast development brush manufacturer in  Gujarat India.

Two years ago, Mr. Daise , who made up his mind to take the new technology 

to improve his brush production, he communicated lots of the details about 

his disc brush and brush machine with us via wechat and whatsapp. 

In 2015, he bought the first cnc brush machine, after the training he made a good 

master of the operation. In the year of 2017, the second sets of machine was ship to 

his factory. In the middele of 2018, in 1th June, he came to our factory to test the third 

machine.

Below was the picture of Mr. Daise operated the machine in his factory.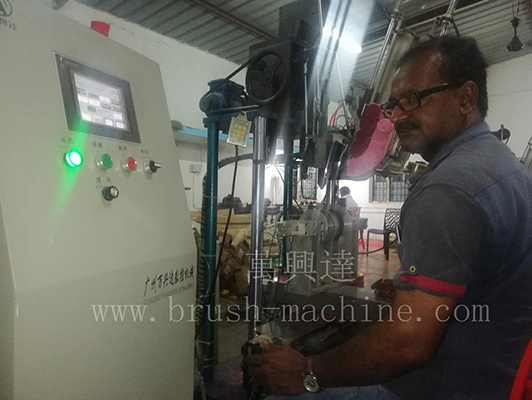 For the business, once you see the opportunity, please catch it as the first time. 

The time you make decision, will differentiate you from other competitors. 

Wish Mr. Daise will have prosperous business in the future.